Taste of…Spring's New Wine Releases!
Celebrate the arrival of Spring with the wine trail, April 21th & 22nd, 2018!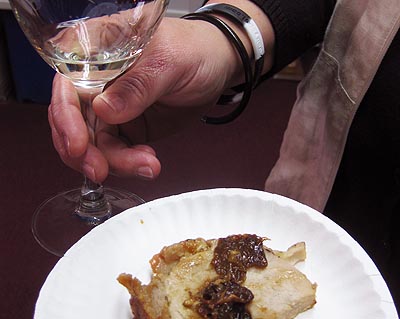 The wineries of the Berks County Wine Trail, during our April 2017, welcomed attendees to their Anniversary wine event. This annual spring time wine tasting event featured a different theme each year with their wines. This event was Noon to 5 PM both days at all 10 wineries. The 2017 the theme of "Taste of Spring" will be Taste of Springtime New Wine Releases! New wines were ready for enjoyment at all 11 wineries and this event was the ideal opportunity to discover new vintages and what makes them so special!!
Check back very soon for event details as well as the complete menu of wines to be featured at each winery. For a sneak peek of the wineries' pairing menus during this event, please check back in mid-April. Participating in this event included:
Weathered Vineyards (New Tripoli)
Stone Barn Cellars & Winery (Spring City)
Calvaresi Winery (Bernville)
Manatawny Creek Winery (Douglassville)
Ridgewood Winery (Birdsboro)
Blair Vineyards (Kutztown)
Long Trout Winery (Auburn)
Pinnacle Ridge Winery (Kutztown)
Bashore & Stoudt Country Winery (Shartlesville)
Kog Hill Winery (Morgantown)
This event is free, no reservations required. Note that several wineries do charge a nominal tasting fee for their full wine list (free refundable with purchase of wine). Plan a day of discovery out on the wine trail via your own self-guided tour. To help plan your day, check out our "Visit Us" page. Additionally, you can plan your day based upon featured wines, geography, your favorite wine or wineries you have not yet discovered. Note: no buses please at Pinnacle Ridge Winery.
Questions about the event? Contact the Berks County Wine Trail.