Artisan Cheese & Wine Pairing Event Weekend
Delicious pairing of unique cheeses from i-gourmet paired with locally produced wines!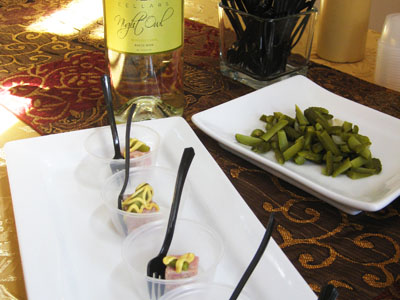 Join the wineries of the Berks County Wine Trail October 6th & 7th, 2018:
Artisan Cheese & Wine Pairing Event weekend on the Berks County Wine Trail is a fantastic opportunity to experience and enjoy the poetry of different cheeses and wines during this annual event. Spend a glorious Fall weekend visiting 10 different wineries and tasting nearly two dozen different styles of cheeses paired with a vast array of featured wines of the Berks County region of Eastern Pennsylvania.
Ticket holders will get to enjoy samples of different styles of cheese at each winery, paired with fantastic wines! Wine & Cheese, what a blissful way to spend the day…. Enjoy discovering the poetical style of which cheese pairs best with which wines. Last year the cheeses will be selected by popular online cheese purveyor, I-gourmet !
Tickets will be available via Local Wine Events. Tickets will be valid at all 10 wineries during the event weekend (either day). This wine trail event is "self-guided;" create your own adventure as a day-trip during this Autumn weekend, visiting each of the wineries along the Berks County Wine Trail. Ticket proceeds from the event help pay for the wine trail's annual expenses (website, maps, brochures).
By late Summer, the complete menu of wines & cheeses to be featured at each winery during this adventuresome wine weekend will be posted. In the meantime, below is a look back at of some of the fantastic wines and cheeses featured during our 2017 event.
Note, wineries will have their full wine tasting menus available for sampling during this event; although several of the wineries will offer full wine bar samplings for free; many of the wineries do charge a nominal fee for their regular tasting menu. Often these fees are either refundable with purchase of wine or taster receives a complimentary wine glass.
Additionally, please note no buses or groups over 6 can be received at Pinnacle Ridge Winery.Thank you for your understanding.
Manatawny Creek Winery (Douglassville) gets into the Autumn mood with its dry, oaky red, Cabernet Franc, serenely paired with a Sartori Sarvecchio, a crumbly cheese with hints of fruit and caramel. And on lighter note, a floral semi-sweet Riesling to be paired with a Kerry Gold Swiss from Ireland.
Stone Barn Cellars (Spring City) will be featuring Bon Fire, a dry red wine made from Noiret grapes, wafting with scents of smoke and pepper and paired with Bay Blue from Point Reyes Cheese Co. Contrasted by bold flavors of pineapple and grapefruit, visitors will also enjoy samples of the winery's crisp Vidal Blanc white wine paired with Kunik Cheese by Nettle Meadow – a brie style cheese from New York goat milk and Jersey cow cream.
Ridgewood Winery (Birdsboro) will be sampling its Cabernet Franc red wine with fruit forward flavors and a light white pepper finish… smoothly paired with Beemster Classic, a nearly 2 year aged Gouda. Also samplings of the winery's two year aged Sauvignon Blanc – a mellow, well-balanced white wine with light tropical fruit flavors paired with Buche de Chèvre…wondrous goat's milk cheese from the Loire Valley.
Weathered Vineyards (New Tripoli) welcomes visitors with samples of its Traminette white wine rich with fragrances of roses and Granny Smith apples; perfectly partnered with classic Camembert cheese. Weathered will also be sampling its unique Pinot Gris white wine. Likewise aromatic, with hints of citrus, pear, apple, and ripe white nectarine…it will be paired with Pink Peppercorn cheese from Westfield Farm. Fresh goat cheese topped with cracked pink peppercorns..spicy and floral!
Blair Vineyards (Kutztown) pours a classically styled Chardonnay fermented and aged in French Oak, yielding aromas of pineapple, kiwi, bosq and vanilla. Paired with Friesago cheese from Shepherds Way Farms. Along with this duo will be samples of PInot Noir complete with dashes of plum, cherry and dark fruit…all complimented by Abbaye du Belloc cheese.
Calvaresi Winery (Bernville) shares a semi-dry interpretation of Riesling white wine, one with an exotic tropical nose blended with a finish of local apple and spicy peach – paired with Smokey Blue, a blue cheese from West-coast based Rogue Creamery. Also featured is the winery's classic Autumn Rose. This sweet blush wine displays a friendly tartness and playful grapey flavor – whimsically paired with one-year aged goat milk cheddar cheese from Monchevre,
Clover Hill Winery (Robesonia) pairs Vidal Blanc, a citrusy Sauvignon Blanc with Goat Gouda crafted in the spirit of the legendary goudas of Holland. Spiced Apple Wine laced with hints of cinnamon and clove to be paired with aged-white cheddar, Prairie Breeze. Note, this event will only be taking place at Clover Hill's Robesonia location..
Stoudt's Winery (Shartlesville) enjoys contrasting with the simplest of wines: Concord and Raspberry. And even more contrasting – daring pairings of these two wines with italian Gorgonzola Dolce and Chocolate Capri cheese.
Kog Hill Winery (Morgantown) to announce its featured wine twins shortly.
Long Trout Winery (Auburn) takes off the tie-dye for a moment with a classic Cabernet Sauvignon pairing it with a Mahon Reserve which is made with rubbed orange rind and paprika, making for a very bold and nutty cheese. Then the festive tee is back on with a holiday themed Pumpkin Spiced Wine paired with Classic Chèvre from Vermont Creamery.
Pinnacle Ridge Winery (Kutztown) will be pairing two styles of Vidal wines. Vidal Blanc is rich with aromas of nectarines and peaches dressed with clean minerality giving it a sweet yet crisp finish; it will be paired with Saint Nectar cheese from the mountainous Auvergne region of France. Dry Vidal white wine, as delicate contrast, is tropical with a smooth finish and full mouth feel. It will be paired with a French tome cheese called Le Deuce du Jura which is a creamy, nutty, herbal and velvety cave-brined cheese. Note: no buses permitted at this location.
Designated Drivers – please announce yourself to the person at each winery who marks off the event tickets; you'll be stamped and then presented with a selection of cheeses and crackers.