Artisan Cheese & Wine Pairing Event Weekend
Delicious pairing of unique cheeses from i-gourmet paired with locally produced wines!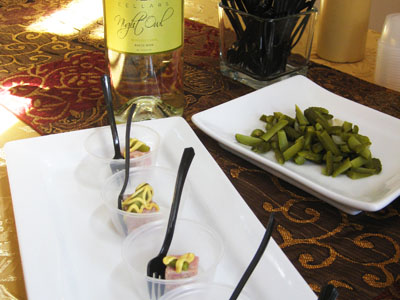 Join the wineries of the Berks County Wine Trail October 7th & 8th, 2017:
Artisan Cheese & Wine Pairing Event weekend on the Berks County Wine Trail is a fantastic opportunity to experience and enjoy the poetry of different cheeses and wines during this annual event. Spend a glorious Fall weekend visiting 11 different wineries and tasting nearly two dozen different styles of cheeses paired with a vast array of featured wines of the Berks County region of Eastern Pennsylvania.
Ticket holders will get to enjoy samples of different styles of cheese at each winery, paired with fantastic wines! Wine & Cheese, what a blissful way to spend the day…. Enjoy discovering the poetical style of which cheese pairs best with which wines. And this year the cheeses will be selected by popular online cheese purveyor, I-gourmet !
Tickets are available online now via Local Wine Events, click below to purchase.

If you prefer to go 'old-school' you have the option to purchase paper tickets at any of the 11 Berks County Wine Trail Wineries (no online ticketing service fees). Please note, for the first 200 online ticket purchases, tickets will be $15/person. So purchase now! After 200 online tickets are sold, tickets prices per person will be $20. Note: ticketing service fees apply for online purchasing.
Tickets are valid at all 11 wineries during the event weekend (either day). This wine trail event is "self-guided;" create your own adventure as a day-trip during this Autumn weekend, visiting each of the wineries along the Berks County Wine Trail. Ticket proceeds from the event help pay for the wine trail's annual expenses (website, maps, brochures).
By September, a complete menu of wines & cheeses to be featured at each winery during this adventuresome wine weekend will be posted. In the meantime, below is a look back at of some of the fantastic wines & cheeses featured at these participating wineries during our 2016 event…to whet your appetite!
Note, wineries will have their full wine tasting menus available for sampling during this event; although several of the wineries will offer full wine bar samplings for free; many of the wineries do charge a nominal fee for their regular tasting menu. Often these fees are either refundable with purchase of wine or taster receives a complimentary wine glass.
Additionally, please note no buses or groups over 6 can be received at Pinnacle Ridge Winery.Thank you for your understanding.
Manatawny Creek Winery (Douglassville) harvests the spicey mood of Fall by pairing their Cabernet Franc with September Farms one-year aged cheddar and also pairing Ruby (formerly known as Harvest Red) with a cheddar cheese biscuit made with September Farms' Chili Pepper Cheddar.
Stone Barn Cellars (Spring City) Back by popular demand, a poetry slam of Lobster Mac 'N Cheese paired with their classic Vidal Blanc white wine.
Weathered Vineyards (New Tripoli) – newest member of the trail! Check back soon for their wine & cheese pairings.
Blair Vineyards (Kutztown) will be featuring a freeform selection of wines with cheeses from Valley Milkhouse of Oley, Pa.
Calvaresi Winery (Bernville) gets creative with two old school style pairings: the first, Beemster "Vlaskass" which is an old Dutch recipe Gouda made only during the fall harvest festival. It is a semi-soft cow's cheese that is rich sweet and creamy, boasting almond notes and a uniquely sharp finish. Paired with the winery's white Gewurztraminer which is equally unique. The second: Rouge Creamery "CaCow" An amazing blend of Rouge's cheddar, Lille Belle chocolate and spice. This cheddar is savory, sweet and spicy. That's cinnamon spice! This cheese is decadent and rustic. It pairs perfectly with the winery's classic: Steuben Blush.
Clover Hill Winery (Robesonia) warms the soul of the season with dulcet tonalities of Grafton Truffle Cheddar paired with our Spiced Apple Wine and Beemster Hatch Pepper Cheese paired with their sharp & bright Vidal Verde white wine..
Bashore & Stoudt Country Winery, now named Stoudt's Winery (Shartlesville) Where there's smoke there's fire – the Smoked Cheddar and Smoked Jalapeno cheeses ignited by the wild pairing of Concord.
Kog Hill Winery (Morgantown) – speaks of a smokey sonnet of Cabernet Franc paired with a smooth and smokey Gouda cheese.
Long Trout Winery (Auburn) Check back soon for their wine & cheese pairing menu.
Pinnacle Ridge Winery (Kutztown) Served on crackers will be versed pairings of Mozzarella with extra virgin Olive Oil and Himalayan Sea Salts, or creamy, Feta Cheese with selected olives in rhyme with either 2015 Naked Chardonnay, or for a semi-sweet option, 2015 Vidal Blanc.
Designated Drivers – please announce yourself to the person at each winery who marks off the event tickets; you'll be stamped and then presented with a selection of cheeses and crackers.